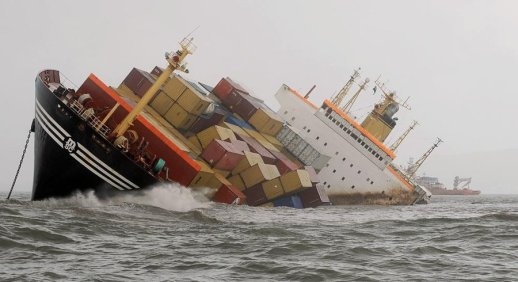 Throughout our many years of experience in the Shipping Industry we have acquired knowledge and know how enabling us to handle in a comprehensive way claims for the account of either the underwriters, the Ship Owners or the Charterers. We can handle claims either related to the Marine Insurance Policies , The Charter Parties and/or to the Commercial , Technical or Financial side of the Ship Management. In our office we employ staff with claims handling experience and legal qualifications holding LLB and LLM as well as we collaborate closely with well selected external local and International Lawyers , Arbitrators , Marine adjusters and Technical consultants whom we all know and verified for decades. During the last 20 years in TOPMAR we have handled more than 1,200 claims of various sorts such as vessel's arrest , cargo damages and shortages , pollution claims , crew claims , Fire , Engine damages , stranding , sinking , collision between ships or with Fixed and/or Floating objects, Stowaways, personal accident , medical, sale and Purchase of ships disputes, fines, stevedores damages, bunkers quality and quantity disputes, Freight, Dead freight and Demurrage,and others.

We do represent also clients in Arbitration and can act as Mediators and/or negotiators in various shipping disputes achieving realistic and positive results.
Through our network of Technical Consultants we can always appoints our trusted professional surveyors to carry out all types of surveys including and not limited to pre-entry surveys , condition surveys , draft surveys , cargo surveys and damage surveys. In today's market, where economics oblige owners to increase their deductibles in order to achieve lower premiums rate, the Loss prevention is becoming a very important issue. Our experience , which we are pleased to offer to our clients, enables us to adopt various tactics in order to prevent or to reduce high values claims. Due to the nature of the Shipping business where unpredictable events and casualties can always happen we are offering, if and when needed, a 24/7 service and attendance to our existing and potential clients.

Our charges are very reasonable and can either be based on an hourly fee or on a success fee or a combination of both depending on each case.